Buffalo Tungsten is Hiring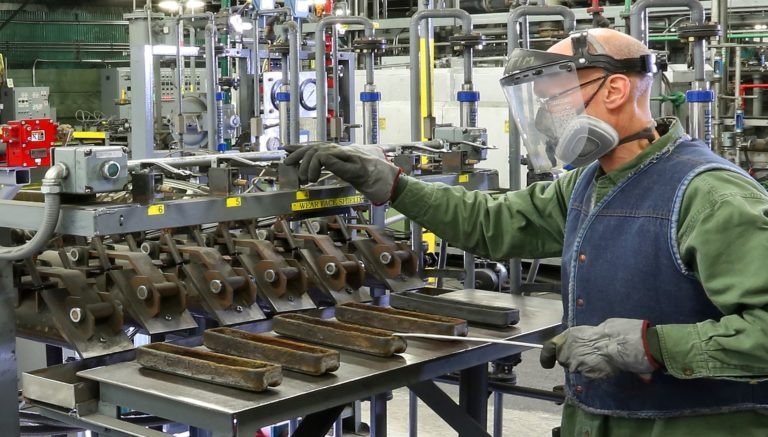 Buffalo Tungsten is hiring operators for our tungsten metal powder operations. No experience is necessary to apply. There are some general and task specific requirements below to help applicants better understand the nature of the job.
Safety is a top priority. It is important for each employee to be alert and conscious of safety at all times. Personal protective equipment minimizes the risks, but does not replace proper care and caution. Safety glasses and shoes are necessary everywhere in the factory. Other items such as fitted respirators are essential for certain operations.
It is important that employees are here on time for every shift. Our furnaces operate 24 hours a day, 365 days a year. When operating at such high temperatures we can't turn them off for the weekend and start them up again on Monday morning.
Task List
The first task new hires are trained on is operating pusher furnaces. Operators load furnaces with intermediate tungsten materials such as blue or yellow tungsten oxide. Pure tungsten metal powders exit the furnace at the discharge end.
Operators follow written instructions and do checks to make sure that furnace conditions are set properly. Normal quality assurance includes checking temperatures, flows, and other important variables. Operators must work neatly around our tungsten metal powders to assure accuracy and prevent spilling. Careful record keeping is a must.
Several people on each shift must have a license to use a forklift. Tungsten powder goes to different parts of the factory to equipment that customizes the powder to meet customer specifications. Palletized inventory and drum attachments for forklifts make material handling safe and efficient.
When powders meet spec we blend them to create a single homogenous lot. Carefully following written instructions is again important to assure the quality of the finished product. The tungsten metal powder is carefully weighed into containers lined with polyethylene bags to maintain purity. Labels indicate the powder type, lot numbers and weights of each container. Pails can weigh up to 50 pounds, so operators must be able to lift and place pails that heavy onto pallets for shipping.
If you or someone you know in the Buffalo area could handle these tasks and job requirements, contact us today!