Buffalo Tungsten's latest R&D project for WC thermal spray powder has led to some big improvements. We plan to launch the enhanced powders in the first quarter of 2022. Our new and improved products will help all who use our material see better results in their surface coatings.
The ASM International Thermal Spray Society has a page that describes the thermal spray process. It mentions that the powder is brought to a molten or semi-molten state and sprayed onto a part to restore and rebuild it or to provide a more protective surface coating. It can better protect the part from things like wear, abrasion, or corrosion. With this in mind, it is easy to see how the fine-tuning of our process will make a big impact on results.
Improvements to WC Thermal Spray Powder
Because the shape of the powder is so important, we have made our powder more spherical. As a result, our thermal spray powders flow better through the HVOF guns that apply it. Better flow through the gun allows for better application of the powder.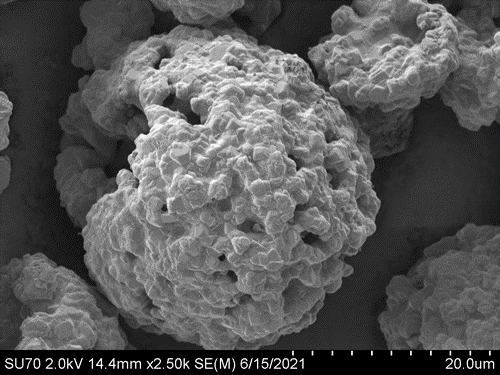 The deposition efficiency has also improved using our new process. This means that more of the powder ends up on the part and less on the floor. There is less waste and a more consistent surface coating.
In addition, the powders we are producing after the changes have a higher density. This gives the parts better wear and abrasion protection following a thermal spray coating.
Buffalo Tungsten is excited to introduce these changes. As with our other products, we manufacture WC thermal spray powder at our factory in Depew, New York. We welcome thermal spray shops to try our new powders and provide us with feedback. We listen carefully to our customers and always strive to make our thermal spray powders better meet your needs as we move forward.