Tungsten Carbide Thermal Spray Powder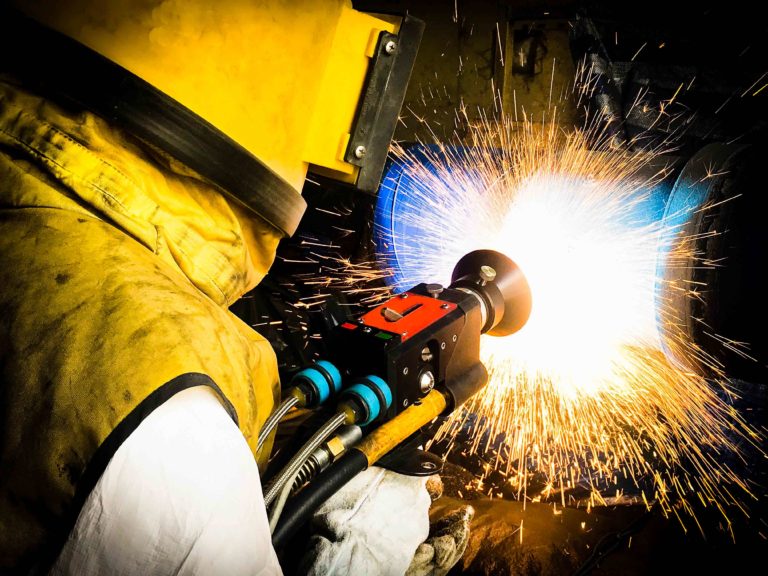 What is thermal spraying?
Tungsten carbide thermal spray powder is a leading surface coating material. Thermal spraying is a process that applies a powder as a surface coating to improve or repair the surface of a material. The powder is used to make your parts last longer or build up a part that has worn down. Thermal spray powder is fired onto a metal substrate in thin layers to cover the surface. It is applied with a spray gun at a high velocity to form a strong mechanical bond. The velocity comes from heating gas to build up pressure that goes through a nozzle. A basic overview of the thermal spray process is found here from the ASM Thermal Spray Society. They also describe various types of thermal spray coating applications. Thermal spray powders are frequently used instead of plating or heat treating processes that are less effective or more expensive.
Why is Tungsten Carbide a Good Thermal Spray Material?
The chemical symbol for tungsten carbide is WC. Tungsten carbide is an extremely hard metal, as decribed in this article by AZoM. It is an excellent choice as a thermal spray powder to use on parts that need high wear resistance. The thin coating of tungsten carbide material allows the part to last longer before requiring repair or replacement.
A common tungsten carbide powder is known as 88-12, or WC 12Co. This refers to the composition of the powder, which is 88% tungsten carbide (WC) and 12% cobalt (Co). The cobalt is used as a binder material. Other binders such as Nickel or Chromium are used to achieve different properties. Other binders are better for oxidation or corrosion resistance. There are several different combinations of binder materials to choose from to achieve the properties that you desire.
Thermal Spray Powder Manufacturer

Buffalo Tungsten produces high quality tungsten carbide thermal spray powder. We make agglomerated, sintered materials. These powders provide dense, hard surface coatings with excellent wear properties at low temperatures (<500 C). Buffalo Tungsten's thermal spray powders are used in a wide range of industries. They have application on things like pump casings and various shafts. There are several standard powders to choose from. Custom powders are made based on customer needs.